J.B.A. CHEVROLET BALTIMORE IS GM DEALER OF THE YEAR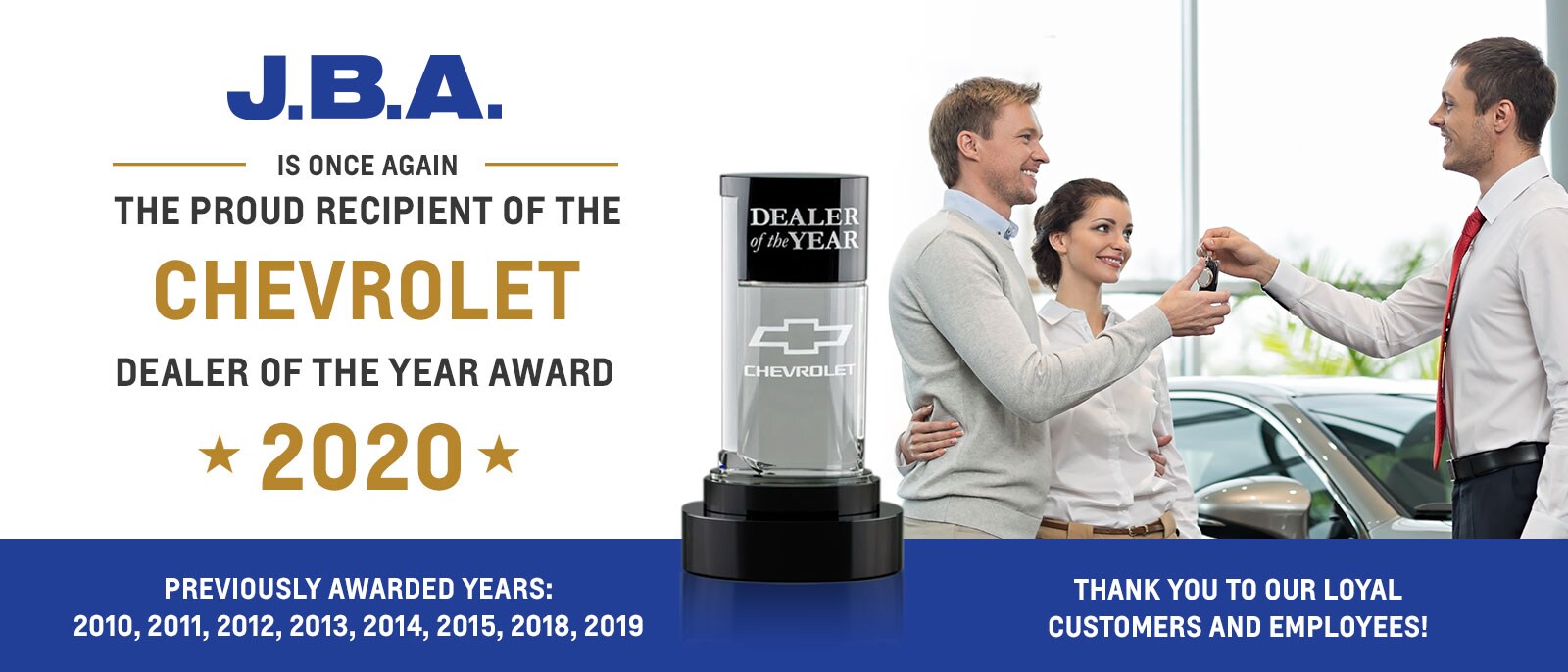 J.B.A. CHEVROLET RECEIVES CHEVROLET DEALER OF THE YEAR AWARD
J.B.A. Chevrolet has received the prestigious 2020 General Motors Dealer of the Year Award. With over 7,000 dealers eligible for the award, the dealership was honored to be selected by GM as one of 50 Chevrolet recipients. The Dealer of the Year Award is based on superior performance in sales and service, and dedication to customer satisfaction. This is the ninth year that J.B.A. Chevrolet has been recognized with the award, earning it from 2010-2015, and 2018-2020.
"We are honored to once again be recognized by General Motors, Chevrolet, and our customers" said Joseph Aiello, President of J.B.A. Chevrolet. "To earn this award, we not only had to be strong in vehicle sales, but also demonstrate a commitment to customer satisfaction in all areas of our business. Winning this award is truly a team effort, and I'd like to acknowledge our outstanding management and employees, and of course, our customers for this achievement."
Established in 1976, J.B.A. Chevrolet is owned and operated by the Aiello family, longtime residents of Anne Arundel County. The family also owns and operates Infiniti and Mitsubishi new car franchises. J.B.A. Chevrolet is located in Glen Burnie, Maryland and proudly serves the areas of Baltimore, Ellicott City, Annapolis and Pasadena, as well as the surrounding areas for both new and pre-owned vehicle needs, body shop, parts and service. Visit us J.B.A. Chevrolet and see for yourself what everyone's talking about!