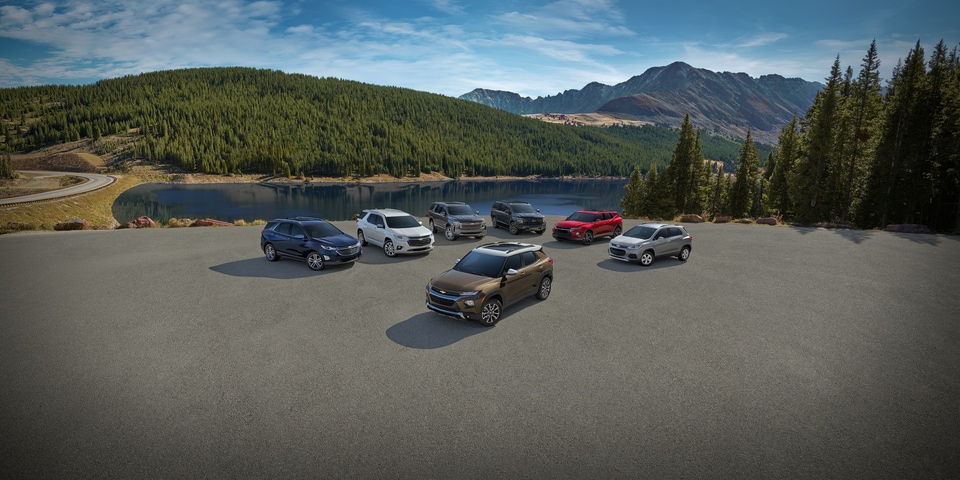 J.B.A. Chevrolet Research Hub
If you're searching for the perfect car, truck or SUV in the Glen Burnie, MD area, J.B.A. Chevrolet is your best bet. Operating in this community since 1976, we've always prided ourselves on delivering excellent customer service at any point of a shopper's journey, whether it's here in our facility on the Ritchie Highway, or, in recent years, online with a number of helpful digital resources. Of course your satisfaction depends on the kinds of new Chevy models and the wealth of used cars we have for sale, and you'll see in this research hub how easy it is to find the perfect match for your budget and your travels around Columbia, Bel Air and Annapolis. Look through at the new Chevy cars, trucks and SUVs that interest you, then visit our Glen Burnie, MD Chevy dealership today to get started on a test drive.
In addition to a full stock of new Chevy models that we invite you to check out, our Glen Burnie dealer is home to an excellent service center that's ready for all your future maintenance and repair needs. With J.B.A. Chevrolet, we'll be with you every mile of the way, so stick with us here in the Annapolis and Glen Burnie area, and we'll keep you going for the long haul, all in a Chevy that you'll love for years.
Chevy Cars & Sedans
New Chevy Camaro
For enjoying top-end performance levels around Bel Air, Bowie and Annapolis, MD, and the sports-car style to match its roaring power, the new Chevy Camaro is the way to go. Chevy still knows what performance enthusiasts want in their sports cars, and the latest Camaro editions not only call back to the model's muscle car roots, but adds updates along with high-end V-6 and V-8 performance levels. Just one look at the gorgeous design of the new Chevy Camaro, and you know this sporty coupe or convertible means business.
There are several setups available for the new Camaro here in at our Glen Burnie, MD Chevy dealership. The top-end V-8 versions will obviously provide roaring performance levels, while the smaller engines with the Camaro tend to deliver more precise steering and handling. And while the focus with the Camaro is mostly on the driver and the performance levels out on the open road, plenty of updated Chevy tech is standard and available for you to consider.